Today Marks Equal Pay Day — But Native American Women Still Earn 57 Cents on the Dollar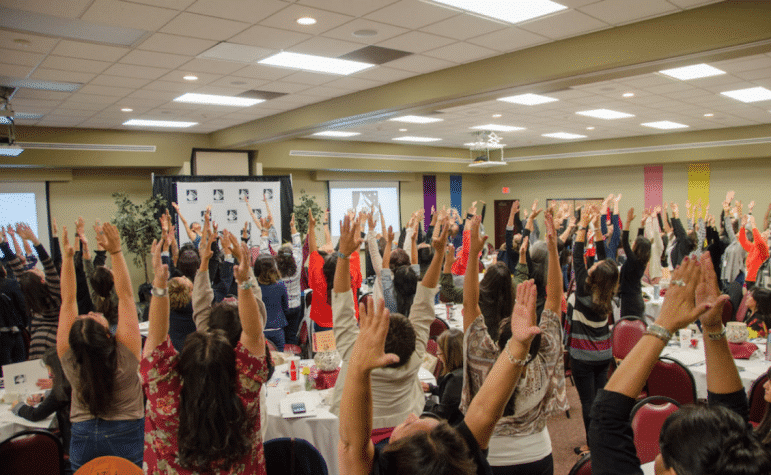 Equal Pay Day is observed April 2 this year. The date symbolizes how far into 2019 women must work to earn what men earned the previous year, 2018.
While a somewhat confusing way to wrap one's head around the gender wage gap of 80 cents to the dollar relative to white, non-Hispanic men, it powerfully illustrates the injustice with time as the measuring stick.
The April 2 date reflects the average of all women's earnings — white, black, Latina, Asian, Native American, etcetera. But averages can grossly misrepresent the situation for certain minority groups, particularly Native American women.
The smallest pay gap goes to Asian-American Pacific Islander women, who earn roughly 85 cents to the dollar. Their Equal Pay Day would technically be observed March 5.
For Native American women, however, Equal Pay Day would take place on September 23, 2019. Native American women earn about 57 cents on the dollar.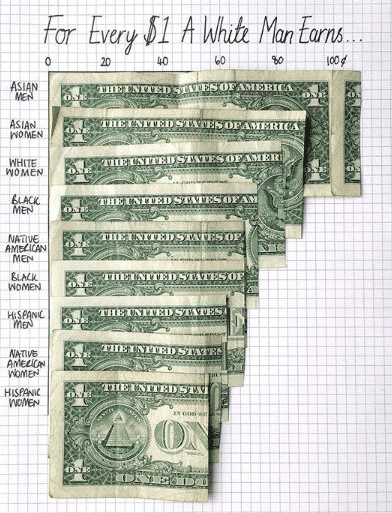 As Vanessa Roanhorse (Diné), co-founder of Native Women Lead and founder and CEO of Roanhorse Consulting, LLC, previously told Native Business Magazine: "As Native women, we have always had to work harder, stronger, faster and better."
And work harder they do:
"Native American women are opening businesses twice as fast as our Native men; we're two-thirds of the breadwinners," Roanhorse said. "Knowing those statistics, how are Native women going to get ahead? Business development is a great way for Native women to have self-autonomy and self-determination of how they take care of their family."
RELATED: Vanessa Roanhorse: Inspiring the Native Entrepreneurial Community to Rise
The State of Native Women in Business 
A recent report from Native Women Lead sheds light on the incredible ascent of Native women entrepreneurs and business leaders nationwide. It pulls data from national research and insight from the 2018 Native Women's Business Summit. The consolidated information reinforces the need for continued support to American Indian women entrepreneurs, the co-founders of Native Women Lead stated, and it spotlights the need to foster a culturally focused empowerment program for Native women business leaders.
Last year, Native Americans and Alaska Natives owned 1.4 percent of all women-owned businesses (an estimated 161,500 businesses), employing 61,300 workers and generating $11 billion in revenues. Since 1997, women-owned businesses grew by 114 percent, while Native women-owned businesses grew by 201 percent.
"Far too often, the voices of Native American women are left at the edges of already marginalized communities," said Native Women Lead co-founder Jaclyn Roessel, founder of Grownup Navajo, LLC. "Therefore, our goal was simple: to demonstrate that Native American women are community leaders, CEOs, mothers, wives, elders, and the critical drivers of Indigenous businesses that contribute $11 billion to the economy."
RELATED: Jaclyn Roessel Talks Growing her Business: Grownup Navajo
Native Women Lead will host its second Native Women's Business Summit on April 5-6, 2019 at Isleta Resort and Casino in Albuquerque, New Mexico. The two-day workshop will bring together 300 Native American women in business to share collective experiences, grow social capital and create a network that is reflective of indigenous cultures and communities. Register here.
As Rep. Deb Haaland, D-New Mexico, a member of the Pueblo of Laguna and supporter of Native Women Lead, campaigned: "Pay equality is essential to gender equality. I will support all efforts to close the national pay gap, with a special focus on closing the gap for black, Latina, indigenous, and disabled women as well as genderqueer and transgender people — all of whom deserve equal pay for equal work."