An Indigenerd's View of Google's Cloud NEXT Conference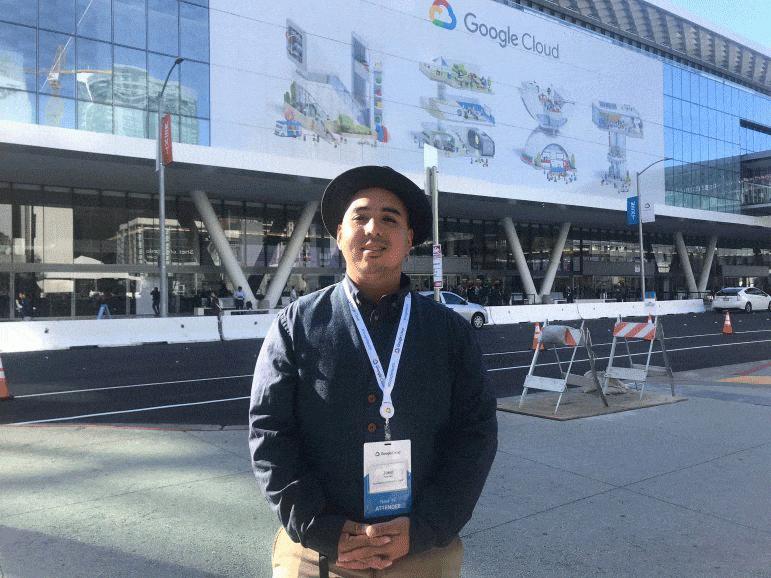 When I arrived in San Francisco via Albuquerque, I was blown away by all of the billboards for the 2019 Google next conference throughout the cityscape. I knew that this 3-day event was going to be next level. I along with over 35,000 people attended the Google Next Conference at the Moscone Center in downtown San Francisco and you could feel the excitement in the air. I created my custom itinerary weeks before and focused on attending sessions that focused on diversity, streamlining communications using G Suite, and cloud-based product and services for businesses.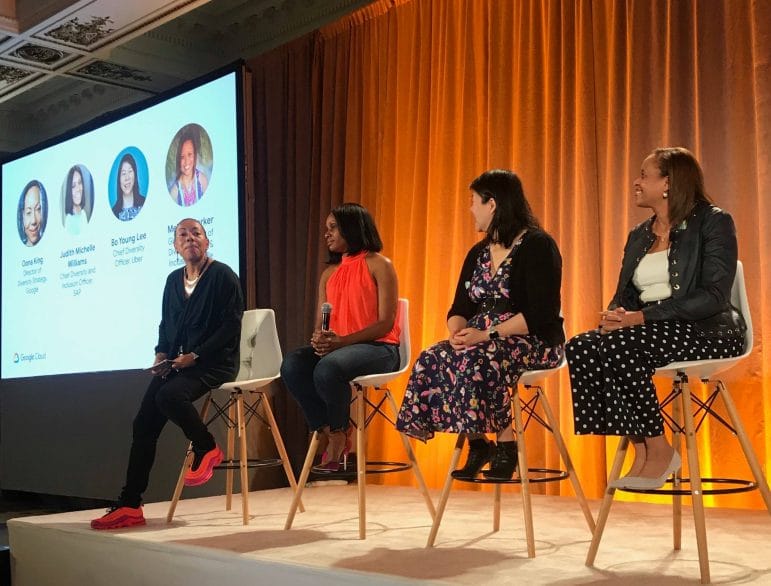 The first session I attended was "Building Dynamic Inclusive Cultures" and featured Chief Diversity Officers from Google, Uber, and SAP. The panel was interesting because they discussed ways they are creating a larger culture of equity and inclusion within organizations not only because they want to do the right thing but to also make a difference in the bottom line.
I was able to ask a question to the panel about how we as Indigenous People and other Native American serving organizations can help further their mission of diversity, equity, and inclusion and partner on future projects to build a larger community and presence at Google. I shared how I decided to attend the Google NEXT conference after reading Google's first ever Equity and Inclusion Report that showed that Native Americans had the highest rate of attrition and the lowest representation at Google. Melonie Parker, Chief Diversity Officer & Director of Employee Engagement at Google, was able to respond and share about ways that they are increasing Native American employment at Google and also ways they hope to build a larger community to make sure that everyone feels included and part of something larger. She also shared that she worked in Albuquerque at Sandia National Labs for two years and understood the extreme inequity in education that prevents Native Americans and other people of color from getting into the tech industry. Needless to say, I kept hoping I would connect with other Native Americans but I was unable to spot anyone.
Google's Business Model
I was able to learn more about Google's business model and future plans to grow. In the Keynote address, Google CEO Thomas Kurian announced several new products and updates across security, infrastructure, Maps, data analytics, ML & AI, G Suite, and more. I was able to learn how Google is partnering with different industry leaders to integrate Machine Learning and Artificial Intelligence in their daily operations to enhance efficiency and safety.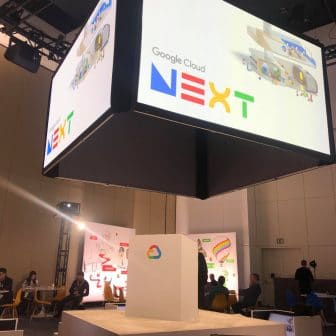 In the session entitled, "Go Transform: Reinvent Your Business Model in the Cloud Era," speakers from Google's Global Transformation Initiative shared how cloud technology impacts organizations, collaborate to solve business challenges, and identifies the key components of a successful transformation road-map. They emphasized that as a business Google has embraced a business model that focuses on the "why" rather than on "how."
Google's Business Model
Focus on the end user
Think 10x
Foster a culture with the freedom to innovate.
The three pillars of its business model have enabled Google to grow into a 32 billion dollar global enterprise that continues to innovate. Did you know that Pokemon Go started as a prank with developers from Google Maps?! Through collaboration with Nintendo, Pokemon Go has generated 1.2 bn in Revenue since 2016.
After the presentation, I was able to compete in a pitch competition with over a hundred other participants. We used Chromebooks and shared Google docs and slides to come up with pitches for nonprofits that use Google Cloud in their work. This exercise helped me see how we can use Google Chrome Enterprise in the classroom to make collaborative assignments with teams while also making it fun and interesting. I was able to get ideas on how we could expand the use of Google cloud in our office and with other Native American entrepreneurs. The value of having peer critique and rapid collaborative work sessions can greatly impact programs that we offer at New Mexico Community Capital.
I also attended sessions such as, "The Future of Health" and "Bringing Retail Trading to 34 Million Cryptocurrency Wallets" that illuminated that power of the cloud to revolutionize healthcare and finance. These larger organizations have built their technology solutions on Google Cloud with technical assistance from Google. These companies and organizations can easily create their own custom apps and solutions using G Suite tools like Google Sheets and Google Cloud Platform Tools.
These technologies are enabling entities to be more agile and efficient in responding to issues and also streamlining communications within organizations and with customers. What excites me the most is that Google is making it even easier to utilize all of these tools and resources with very little coding experience required. In fact, here are some interesting points about Google Cloud:
Did you know that over 76% of Google Documents are shared? There is a new way of doing things that is inherently collaborative and can be scaled across countries and platforms.

On average, it is estimated that adopting the Google Suite can save 2.5-5 hours by employee per week. 171 hrs saved per user per year.

There is an average of a 20% reduction of on-demand tech support
There were over 35,000 thousand developers, engineers, and partners that were at this conference and it felt like a milestone for Google. There was a lot of technical knowledge that went beyond my understanding but I feel like it is important that Indigenous Peoples have a seat at this table because this technology has the power to transform the way we do business and operate as Tribes. Google Cloud is revolutionizing the field of cloud-based technology and The Internet of Things and I will continue to build bridges with Google to promote its mission to democratize information for ALL.
Other Google Connections
We are happy to announce that New Mexico Community Capital is an official Grow with Google partner, which allows us to provide more resources to Native American entrepreneurs and families including presentations on ways to market online as well as using data analytics to help predict future challenges and opportunities.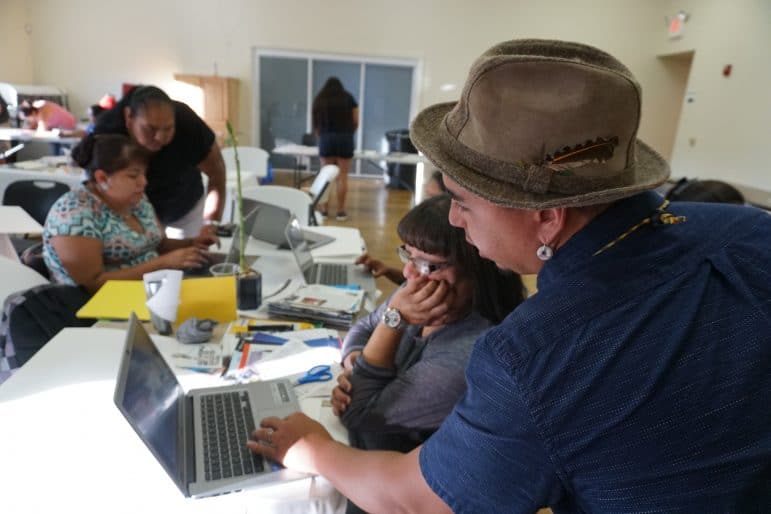 We are also using the Google Applied Digital Skills Literacy curriculum in our Financial and Business Basics course to help train the Next Generation of Native American Business Leaders in G Suite. We have used the skills learned through applied digital skills to create everything from a household budget to debt reduction calculator and even a business pitch deck for the business. Some unintended outcomes were the participants were also able to use their newfound knowledge to help create resumes, invoices as well as collaborate on a Community Action project. These new skills have prepared our participants to proactively problem solve challenges that entrepreneurs face as well as enhance digital literacy that employers and team members value.
We will continue to use Google Chromebooks in our Financial Business Basics course and I was able to connect with Chrome Enterprise and Google for Nonprofits to get discounts on Google Chromebooks and other technologies and products from Google. I look forward to growing this partnership and relationship and also connect with their Google American Indian Network (GAIN) in the future to help support all of our endeavors. As we continue forward, we hope to see more Native American representation in conferences such as Google NEXT to make sure that we are at the table when talking about the future technologies and the democratization of information.